Starmass provides consulting services to assist overseas companies to enter the China market and do business in China from China market research, market assessment, market entry strategy till establishment of distribution channels and business expansion in China market.
These services could be provided as an integrated one-stop services till entering the China market
and business expansion in Chinese market, they could also provided on basis of our clients' specific requirements such as request to conduct market study only , or to evaluate the product marketability only , or to source local partners to establish sales channels only etc.
Besides, we could assist our clients screen reliable suppliers / manufacturers in China to meet the needs of our clients. Our systematic approach would enable us source and identify the most suitable local suppliers / manufacturers with competitive prices.
Below is the chart to illustrate our service in short: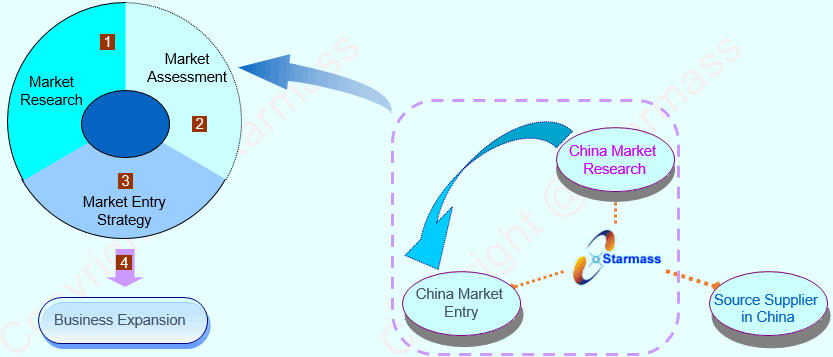 Below is our typical approach to assist our overseas clients who are planning to do business in China: